Orange United is GSK's internal fundraising campaign as part of our partnership with Save the Children.
After 9 incredible years, we're delighted to announce that thanks to GSK people around the world, our Save the Children partnership has now reached a fundraising total of £5 million, helping over 3.4 million children in 49 low/middle income countries.
Since 2013, our amazing people have undertaken a variety of activities to raise money – matched by GSK – for vital projects focusing on helping to get children access to vital healthcare wherever they live in the world.
Every day 15,000 children under the age of five die - most from preventable causes. Through our tailored programmes we've helped screen, treat and protect against diseases and helped more children survive infancy.
This extraordinary achievement was made possible by the incredible generosity of our people.
Orange United Week is our biggest activity across our GSK sites and will bring GSK employees together for one awareness & fundraising week with the goal to energise and raise money for Save the Children.
With your help, through Orange United, we hope we can continue to make a difference for some of the most vulnerable children in the world.
We can all help fundraise for our work with Save the Children. And every penny we raise is matched by GSK.
👥How can employees get involved? Wherever our people are in the world we are encouraging them to come together and make a small contribution. This year activities will be site-led through different fundraising activities like breakfasts, food stalls, pub style quiz, baking competition, sports day, sponsored walk and even talent shows!
Every penny employees raise is matched by GSK.
Let's help save lives together.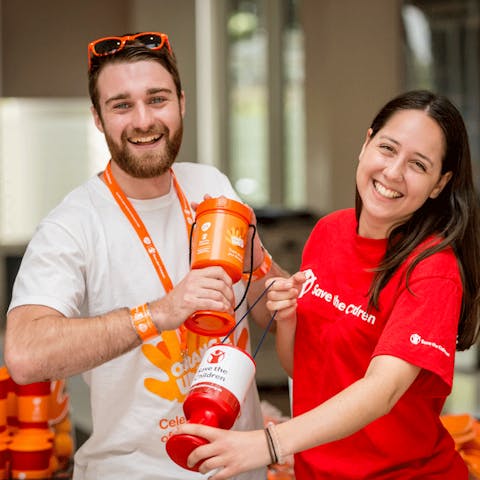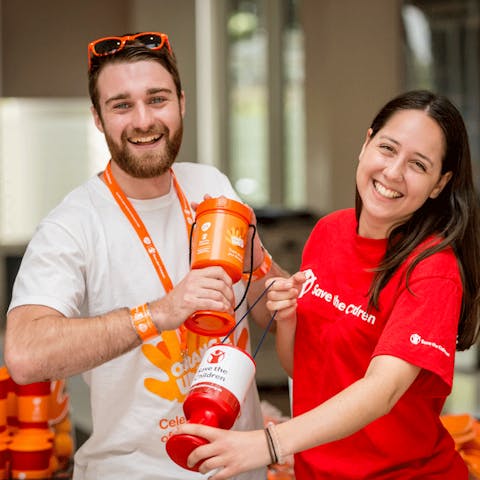 How you can get involved
There are lots of ways to get involved in supporting Orange United. Click below to find out more.
We invite you to come together* and take part in the Orange United Week.
This year we are coming together for outdoor fun, to celebrate the partnerships achievements over the last year and fundraise. To find out more about Orange United Festival activities at your site, get in contact with your local OU Ambassadors.
*(Within your local COVID restrictions and social distancing guidelines)
OU Ambassadors
The OU Week 2022 Ambassador toolkit is now live on Brand Hub, where you can find out more and help you to start planning activities for your site. Download the toolkit here.
Become an Orange United Super Ambassador! Take on a bigger personal or team challenge and set up your own fundraising page. Whether it's running a virtual marathon, triathlon or dance-off, go the extra mile to raise money for Save the Children.
For more details email ww.orangeunited@gsk.com
Find resources and materials to promote your fundraising challenge on the GSK Brand Hub
Join us to hear, from Save the Children UK team, about the impact your support has had for families in the UK who received early years grants.
Tuesday 18 October 12:00 - 13:00 (BST)
Join us to hear how you have helped to support children and families around the world on the frontline of the climate crisis, conflicts and covid - through Save the Children's Emergency fund.
Wednesday 19 October 13:00 - 14:00 (BST)
We have limited places for some of the best UK sporting challenges open to GSK employees.
Find out more information here
Supporting Local Programmes
In the following countries* 100% of funds stay within the country supporting education, healthcare programmes and Save the Children's emergency response.
*Australia, Canada, Denmark, Finland, Germany, Hong Kong, Iceland, India, Italy, Japan, Mexico, Netherlands, New Zealand, Norway, Philippines, Romania, South Africa, South Korea, Spain, Sweden, Switzerland, UK, USA.
Supporting Global Programmes  
All funds raised by employees in other parts of the world (not included in local programme list) support Save the Children's, Children Emergency Fund (CEF).
To find out more click here
GSK fundraising match
This will support our the Emergency Health Unit programme and the Children's Emergency Fund.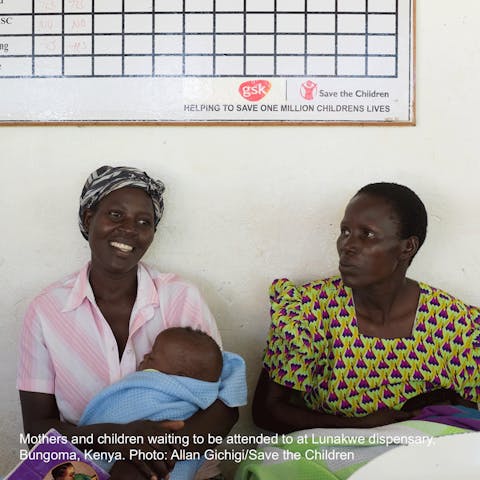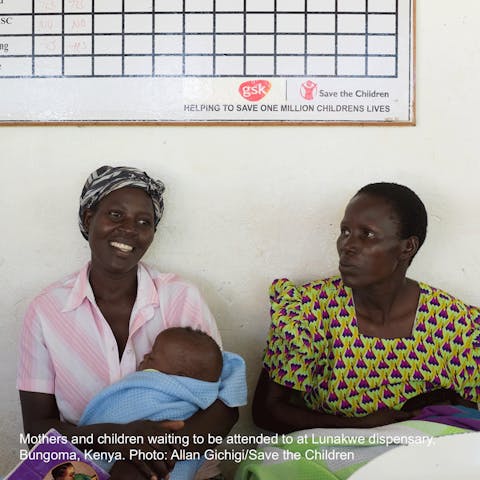 You can donate to your country programme (if listed below) or to the Emergency Fund using the global button
For further information contact